This is amazing how the officer freaked out on a guy that was legally carrying a firearm.
I am not a lawyer but this officer sure seems to over react in this situation.
It really seems like our LEOs need to take courses on how to deal with people
who legally carry firearms. I do believe that calmer heads usually prevail.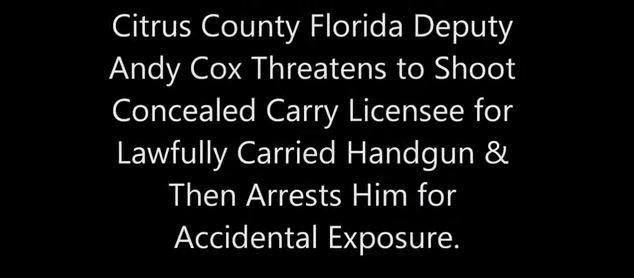 There is one way to help financially support our 2nd Amendment and that is by using companies fighting to preserve that right like Delta Payment Systems. Get great rates from a Pro2nd Amendment company. They have great programs for any company that accepts credit card payments. Or email chris.dixon@mmsllc.com for more info.